Tours » Bolu - Abant - Sapanca Tours » Sapanca Lake Tour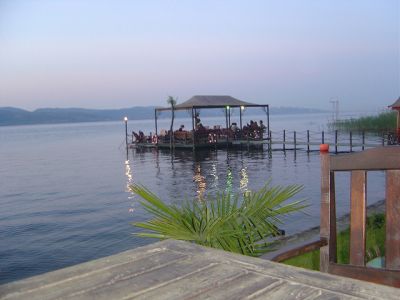 Tour Name
Sapanca Lake Tour

Information
Lake Sapanca is a fresh water lake in Turkey, between the Gulf of İzmit and the Adapazar Meadow. Sapanca Lake is located on a tectonic hole, which is situated between Izmit Bay and Adapazari Meadow and runs parallel to Iznik Lake.The catchment area of Lake Sapanca - about 251 sq. km [km²] - is surrounded by mountains in the south and small hills in the north.The region around Sapanca has become very important for day trips and weekend vacations with its charming natural beauty for Turkey holiday tourists.
Sapanca Lake Tour / Masukiye Tour
Sapanca is a town and district of Sakarya province in the Marmara region of Turkey near the Lake Sapanca. Sapanca has been recently a developed touristic destination, with its stunning natural environment and its lake called Sapanca Lake. It is because closer to Istanbul and another industrial Izmit, also known as Kocaeli. On the town, some luxurious hotels are situated.Find your perfect tour in Sapanca and Masukiye and get to know about these touristic places. Enjoy your day with Sapanca Lake Tour and Masukiye Tour.
Lake Sapanca and its surroundings is one of the most peaceful geographies of Turkey for tourism. Sapanca Tour includes green and blue in a perfect combination of Turkey tours. The most significant characteristic of this Sapanca Lake color abundance is the relaxing effect and being a source of peace and rest. Sitting against the Sapanca lake, watching the clear water, or going for a short walk in the forest… It is a natural paradise in Turkey for the tourists who desire to give in to the nature by getting away from the exhausting stressful life in the Sapanca city.Book Sapanca Tour with us!